This course concentrates on creating balance in your life. What makes this course so different is that we aren't just focusing on one particular struggle that you're facing. We are looking at your entire life: how you handle stress, what foods give you fuel, and what depletes you. We will focus equally on your mind, your body, and your soul or spirit so you will develop a healthy relationship with food, yourself, and others in your life.
You will:
·        Learn and practice three ways to create balance in your life which will help you eat better, have more energy, be less stressed, and just feeling better!
·        Discover why focusing on these behaviors instead of outcomes will drastically improve your ability to make permanent changes.
·        Learn how to create meal plans for you and your family.
·        Discover the benefits of eating more plants and other whole foods.
·        Learn how to create meal plans that work for you and your family.
·        Establish a grocery shopping and meal prep routine.
You will receive:
·        Access to my online course delivery platform
·        Text lessons
·        Four PDF downloads. We will cover one topic each week.
·        21-Day Calendar
Omnivore and Vegan recipes, meal plan, and shopping lists
·        Food Diary
·        Bonus Week: Establishing Healthy Rituals
·        Bonus Handouts (7 downloadable PDFs)
·        1:1 support whenever you need it
·        Invitation to my private, women-only Facebook group;
·        Lifetime access to the course materials, even if I stop offering the course for sale
This online program is self-paced, so you can take as much or as little time as you like to go through the program. However, if you complete one module per week, then you will complete this course in four weeks. 
Course Curriculum
Available in days

days after you enroll

Course contents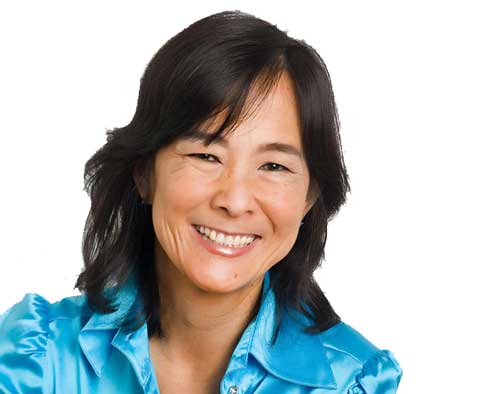 Hi, I'm Shaline Miller. I am a Nutrition and Lifestyle Coach. I educate busy working moms how to create a holistic home so they stress less and are present for their families.
My Story
I divorced after 16 years of marriage and re-entered the work force. I worked temporary jobs before landing a position as an Assistant Property Manager. When I was laid off, it gave me the opportunity to pursue my passion: Nutrition. It is my health issues with acid reflux that led me to study holistic nutrition at the Institute for Integrative Nutrition and become a Holistic Health Coach. Prior to enrolling in IIN's Health Coach Training Program, I took several acid reflux medications but found that none of them alleviated my acid reflux. I decided to stop taking the medication and make some changes. I naturally alleviated my acid reflux symptoms by changing my diet and making lifestyle changes. Becoming a health coach has given me the privilege to help both men and women get healthy as well as myself.
I created this course because I want to educate women like you that being well isn't just about nutrition; it also encompasses your mind and spirit.
RAVES
I met Shaline Miller on line about 8 years ago. I was in a rough time of my life emotionally and physically. I just found out I was diabetic. I was very overweight and I had high blood pressure. I was still recovering from fracturing my back in 2009.
Living with depression over my family life, finances, and bad health, I finally decided it was my time to pick myself up and feel better. I could of not met Shaline in a better time of my life. Shaline offered to help me and talk to me once a week about my diet and lifestyle. That human communication from talking on the phone helped me so much. Shaline knows her nutrition and healthy lifestyle methods. Shaline shared with me and helped me start the road to recovery.
I am still a work in progress I lost some weight and my blood pressure been normal. My cholesterol is normal. I am still working on my sugar levels. Now and then if I need someone to talk to about nutrition, I contact Shaline. You not just a client with Shaline she knows your issues and call you by name.
With Shaline's help and encouragement, I have gone on and started studying natural healing and nutrition.
I recommend Shaline to anyone who needs nutrition or lifestyle guidance. Shaline is one of the best!
J. Nowakowski
Natural Healing Consultant
Since working with Shaline, I noticed several positive changes to my lifestyle. With Shaline's coaching, I achieved my health goals. These are some of the positive changes I have made: substituted coffee for tea, added in vegetables smoothies daily, increased fish consumption, more home cooking, and no longer eat beef. With Shaline's suggestions, I added pea or hemp protein into my smoothies instead of dairy protein and I noticed that I felt better. I also added super foods such as cacao powder, marine phytoplankton, spirulina, maca powder which gave me more energy. One of my major achievements was eliminating process sugar. I drink more water. I incorporated Shaline's suggestions and recipes to my meals. Overall, I found that when Shaline shared what she does herself gave me confidence.
T. Moeller